The ocean is full of beautiful, naturally occurring processes, but unfortunately not all are visible to the naked eye. Sometimes, in order to properly study these natural phenomena, scientists must open up their toolbox of chemicals, compounds and instruments.
This is very much the case when it comes to the use of Fluorescein to study water flow pumping dynamics in ocean sponges. The above video gives an in depth feature into the significance of this science, but if you'd like to just see green stuff flow out of sponges, here are some quality gifs: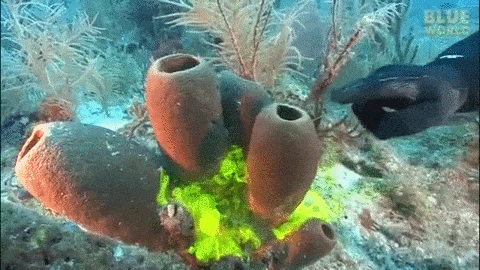 What is Fluorescein?  
Fluorescein is a synthetic compound with peak excitation occurs at 494 nm and peak emission at 521 nm. Biomedical researchers commonly use it for labeling and visualization of things like tissue and cells.
Fluorescein is listed on the World Health Organization's List of Essential Medicines, as the compound is used for diagnostic testing and medical research, especially in ophthalmology.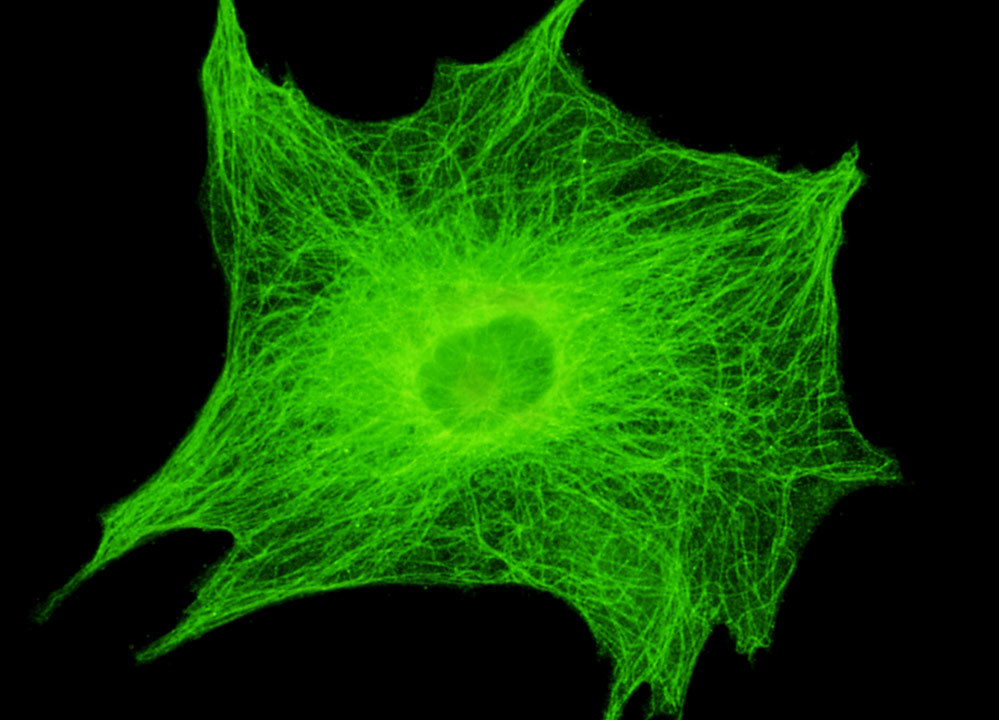 Other Uses of Fluorescein  
Air-Sea Rescue
To Signal 'It's time to get drunk' for St. Patrick's Day in Chicago
  Related Reading  
The Future of Pharmaceuticals is Custom-Printing Drugs
Meet the Family That Dyes the Chicago River Green for St. Patrick's Day