Week four is here, ya'll. Last week we went an abysmal 2 for 6, spearheaded by very disappointing performances by University of Michigan and Louisville. This brings our season prediction record to 6 for 13.
Time to get back on track. Read on for our latest predictions heading into today's games.
  Early Games  
Kent State @ Lousiville: After a disappointing performance against Clemson, expect Louisville to bounce back big. We like the over (56) in this match-up. Kent State sucks.
Texas Tech @ Houston: The flood bowl? Just kidding! Don't hurt me J.J. Watt. This one is going to be a shoot-out. Both teams are 2-0 and while Houston's defense has been solid stasticially in the first 2 games of the season, they haven't faced anything like the powerhouse that is Texas Tech. Expect Texas Tech to take this one straight up and we like the over here (69).
  Afternoon Games  
Boston College @ Clemson: Starting to think our Eagles aren't the stout defensive unit they once were. Clemson takes this easily but expect the score to blow past the total of 52. 
Duke @ North Carolina: Now this is going to be one hell of a game. Duke has been rocking so far this season, starting off 3-0. Meanwhile, North Carolina has been putting up mad numbers in some very close losses to good teams. Vegas is essentially saying this one is a toss-up, and we definitely favor North Carolina at home in this match-up. Go Heels.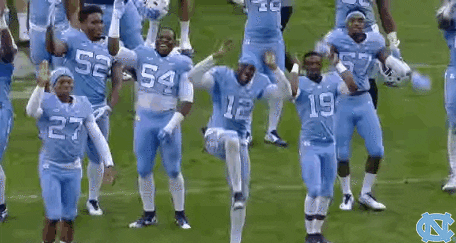 Late Games  
Notre Dame @ Michigan State: God damn do we hate Notre Dame, but MSU has been less than impressive this season. We like Notre Dame covering the spread (-3) on this one. Lock it up.
That's all for now. Check back next week to get our predictions for week five.
  Related Reading  
College football matchups Week 4: This 'down week' is still pretty damn important
Michigan State looks to limit Notre Dame's 'capture' QB Brandon Wimbush
Duke Blue Devils vs. North Carolina Tar Heels Preview and Prediction